Moderator: AADD, MDMA, TL; Administrator: PR.net
Staff member
Joined

Dec 12, 2006
Messages

2,677
Location
In the last year or two there has been a rise in the number of Fake/Home pressed Xanax bars doing the rounds in Australia.
Alprazolam was rescheduled from S.4 to S.8 a few years ago which has made Alprazolam much less common to be scripted by Australian GP's. It is the only benzodiazepine that was rescheduled.
A flood of home presses have flooded the darknet markets, some with potentially harmful ingredients.
Below are the 3 most common pharmaceutical 2mg Alprazolam bars available in Australia. If you come accross other bars, it would be smart to research them and see if they are counterfeit.
Kalma 2mg
Probably the most common generic brand to be offered by Australian pharmacies is Kalma 2mg. These bars have AL pressed in the middle on one side and G2 pressed in the middle on the reversed side.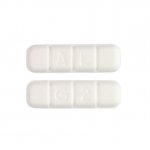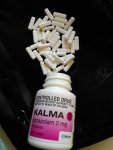 Xanax 2mg
If asking for the 'brand' name (non generic) bars, they will come as 'X ana X' pressed on one side and a 2 pressed sidewoulds on the reverse. In Australia, Pfizer presseed them as U 94.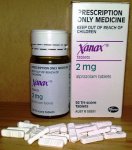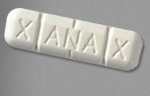 Alprax 2mg
A less common generic brand available in Australia is Alprax 2mg. These bars are blank on one side and "A2" pressed on the reverse.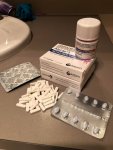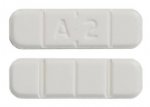 Care should be taken when consuming bars that have not come from a pharmacy. There have been cases overseas recently of people becoming fatally ill after ingesting counterfeit Alprazolam bars.
Last edited: