Joined

Oct 24, 2007
Messages

15,115
Location
Pokemon
Sword
and
Shield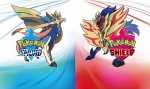 Just downloaded Sword for my Switch tonight and i have to say its incredible. Best Pokemon game I've ever played in my life and I'm only three hours into it. Going to be adding to this thread as i make my way along through the game. The graphics are amazing and gameplay is still the classic type i love, really happy with this.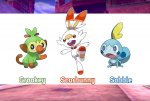 For my first character i decided to choose Scorbunny and I'm happy i did because he is dope ass fire pokemon and has allowed me to progress steadily through some of the harder battles so far. They have these Dynamax Battles where the Pokemon get huge like Godzilla and its cool as fuck like in the pictures below.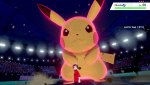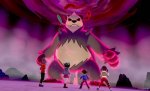 Looking forward to playing this everyday for the time being and hearing what you guys think about it. Know that i may be jumping the gun but this is possibly my favorite game on the Nintendo Switch up until this point. Any past or present fans of Pokemon i highly suggest you heading out there and picking this one up, your gonna love it.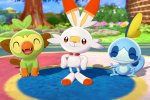 All of the Characters in the game look really interesting and the further I'm getting into it i just wanna find more and more of them. Can totally see how this game is going to become addicting to me. Best sixty dollars I've spent in a long time